With robot vacuums becoming more popular the need for a good name has risen too. You don't want to give your robot some boring name. You want something that stands out!
I've listed below all the classic Roomba names and made a random name generator to give you endless possibilities of names to pick from.
At the end of this post, we have also listed off some post you'll find interesting as they relate to your new robot vacuum.
Robot Vacuum Name Generator
To help your robot vacuum stand out from the rest, we've created a random robot vacuum name generator.
Don't use the same boring names that everyone else's uses, keep pressing the purple "generate new names" button below to find your one of a kind name for your Roomba!
Hey! Leave a comment at the bottom of the best names you generated!
The names are randomly picked, so there may be some offensive or odd names that show up. We have no control over what shows up.
Classic Names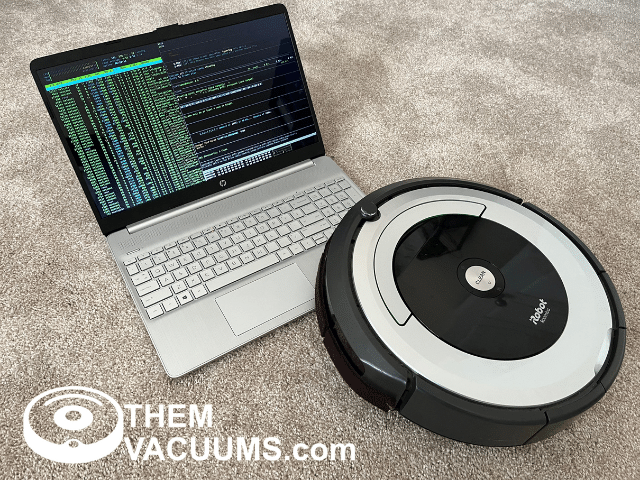 Jarvis
Alfred
The Bot
Our Robot Overloads
Robbie Robot
Rosie the Robot Maid
Bob (So simple and easy to remember)
Spengler
Uhura
Mulder
Scully
Buzz
A Life Saver
Pet Hair Eater
Rambo-bot
Mr. Meeseeks
Morty
Rick
Jerry
Pass Butter
Simon (Simon says with Alexa or Google Home?)
Bender
Fry
Rex
Dummy
Jeeves
Blessing
The Lazy Husband
Minion
Holly
Sucker
Nitro
Dexter
Marvin
Audrey
Metal Man
Groot
Mr. Roboto
Cyborg
Thor
Johnny 5
Matrix
Ulysses
Optimus Prime
RoboCop (or RoboMop)
EVE
Wallie
Bane
DJ Roomba
Mr. Slave
Plumbus
Steve
Karl
Percy
Herbert
Dusty (I love this one)
Roberta
Rover
Robot 1
Robot 2
Ziggy
GLaDOS (Great Game!)
Chell
Cave Johnson
Wheatley
ATLAS
P-body
Lupe
Dolby
Archer
Hector
Blue
Red
Hairy
Denis
Scruffy the janitor
Pickle
Mr. Cleaner
How To Change Roomba's Name
If you come across a new name that you like for your Roomba, you can easily change it in the settings of the app.
While connected to the internet, go In the app and do the following:
Go to settings.
About (the model number of your Roomba).
Select "Change Name" or press on the current name to change it.
There is no limit to what you can name your Roomba or how often you want to change it.
Don't be shy with it either, feel free to get "Hello My Name Is" stickers and put them on your robot vacuum, so others know it's name and can greet them when passing by!
Helpful Tip!
Make sure to pick up Adhesive Cable Clips like these here (Amazon Link Ad) to keep cables off the floor so your robot vacuum doesn't get caught on them! We talk more about other helpful tips in the posts below.
Helpful Robot Vacuum Posts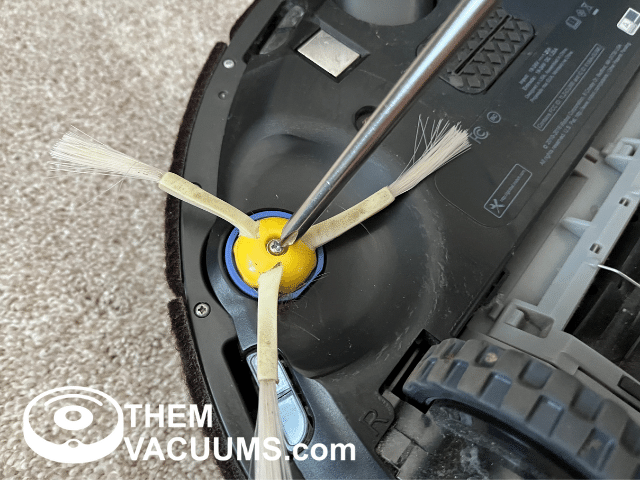 23 TIPS AND TRICKS FOR ROBOT VACUUMS – There is a lot of little things you'll miss or do wrong with your new vacuum. This post is geared to give you some helpful tips to make sure you get the most out of your new robot.
Keep your robot vacuum hidden – You don't have to keep your robot vacuum out in the open. There are many options when it comes to keeping them out of sight in your home.
Amazon Alexa / Echo Dot (Amazon Link Ad) – Many of the robot vacuums you get can be controlled with Alexa. It's so cool that you can start your vacuum by just saying a command. It's like we live in the future.
CAN A ROBOT VACUUM REPLACE A REGULAR VACUUM? – I get this question a lot. The answer is no, but there is a lot more to it than just that.
WHEN IS A ROBOT VACUUM WORTH IT – Learn what makes your new robot vacuum so great.
PLACES TO HIDE A ROBOT VACUUM – Let's admit it, robot vacuum don't always look the best out in the open. Let's go over all the ways you can hide your robot vacuum in your home.