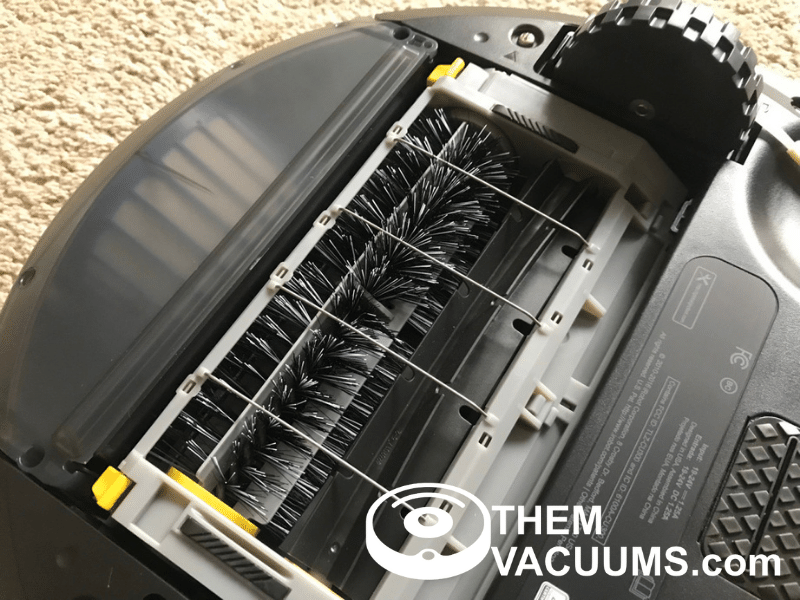 Robot vacuums have become the mainstream way to clean carpet and hard floors.
One thing that needs to be kept in mind is that some hard floors can't have any beater brushes used on them. Beater brushes are the rotating brushes near the vacuum intake that are there to lift carpet and scoop the dirt into the dustbin.
Brushes on robot vacuums have become the norm, but there still exist a few models that are suction only robot vacuums.
Do Robot Vacuums Have Beater Brushes?
A beater brush is the rotating brush that many vacuum cleaners have to agitate the carpet and lift dirt, so it can be sucked into the vacuum cleaner.
Most robot vacuums have a beater brush, some with two, as it's more important for them because the suction is not as great. Robot vacuum cleaners rely heavily on its brushes for cleaning and is a must for carpets.
These rotating brushes can be terrible on the coating of some floors. The brushes are soft, but some floors can be scratched from the spinning brushes. This leads many to want to buy a robot vacuum without brushes and one that relies on strong suction instead.
If you're in the market for the best robot vacuum without roller brushes, we've compiled a list of our top picks below.
1. OKP K3 Robot Vacuum and Mop Robot Vacuum Cleaner
The OKP K3 robot vacuum is also a mop, but more importantly, it does not have any roller brushes.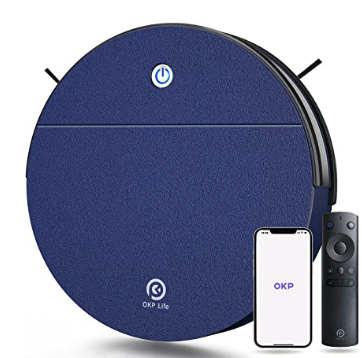 Features:
WIFI and app Support.
Suction control.
Mopping attachment and vacuum.
Two side brushes to clean tight corners.
Ultra-thin design to get under furniture.
100 Min run time.
4 cleaning modes.
Get the OKP K3 robot vacuum here. *
2. ILIFE V8s Robot Vacuum and Mop Combo
The ILIFE brand of vacuum cleaner has been my go-to for family, it's what my own mother uses to pick up dog hair around her home.
You can't go wrong with the ILIFE robot vacuum cleaners!
Features:
750ml dust bin container.
Digital read-out on the robot vacuum.
Schedule option.
6 cleaning modes.

Mopping attachment.

Intelligent water tank, adjustable water output.
110 Min run time.
Automatically recharges.
Great for pet owners and pet hair.
Remote control.
Get the ILIFE V8s Robot Vacuum and Mop Combo Here. *
3. ILIFE V3s Pro Robot Vacuum Cleaner
If you want a more basic suction-only robot vacuum, then the ILIFE V3s Pro is the one to get.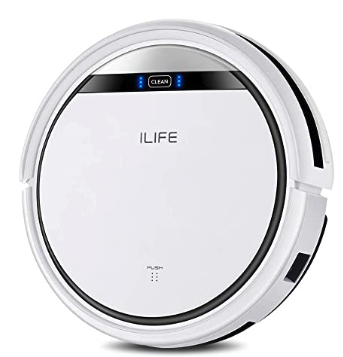 Features:
Tangle free suction, there are no brushes.
Automatic self-charging.
Daily schedule cleaning.
Best for hard floors or low-pile carpet.
Low profile.
4 cleaning modes.
Get the ILIFE V3s Pro Robot Vacuum Cleaner Here.*
Robot Vacuum Without Brush Vs Robot Mop
It's becoming less common to find a robot vacuum without a brush, as many of them are starting to come with a mop option.
It makes perfect sense, the people who don't want the brushes have hard floors that need to be mopped too.
The mop that is used is often a microfiber, so it's softer and safer than the rotating beater bar. What is interesting is that most robot mops don't use chemicals to clean, and instead prefer you to use clean tap water.
These robot vacuum mops are more of a vacuum cleaner with a wet duster, kind of like a Swiffer of sorts. It's not meant to replace your normal mopping, just for the cleans in between.
Can You Run Your Roomba Without Brushes?
If your robot vacuum came with brushes, it is possible for a few models to run without the brushes installed.
The brushes on most robot vacuums come out easily and will operate just fine without them.
The problem is that the brushes are necessary for cleaning and to make a better suction to the floor. The brushes are for sure needed on carpeted areas of your home to help lift the dirt stuck in the fibers.