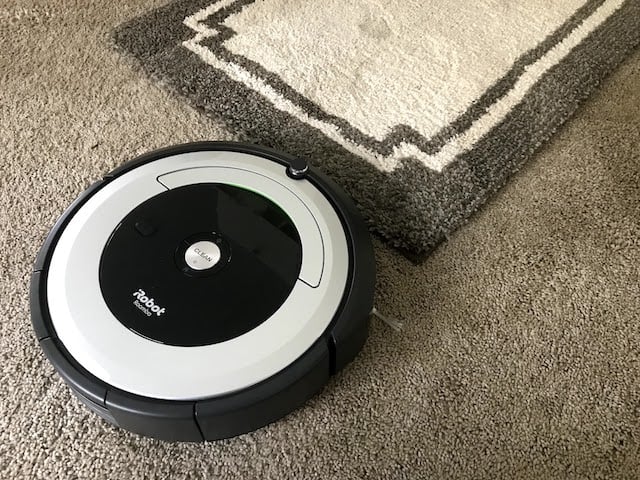 Two things that have taken off like crazy lately have been robot vacuums and personal home assistants like the Google Home and Amazon Alexa.
These voice assistants are really popular along with the robot vacuums because they're great gifts to give during Christmas and birthdays. But what robot vacuums work with each one is still relatively new, so we wanted to gather a list of the robot vacuums that work with either Google Home or Alexa voice assistants.
iRobot Roomba 690
A personal favorite of mine, I actually own one and did a review on it here.
The 690 comes at a great price along with being able to control it with the app on your smartphone. The 690 can also be controlled with Alexa and is even Amazon Certified to work too! I have the original Amazon Alexa, and it works very well with it! Here is the setup to get Alexa talking to Roomba.
The 690 will also work with Google Assistant too. Here are instructions on setting up Google Assistant.
Here is a great video of someone using the Roomba 690 with Alexa
Shark ION ROBOT 750
Shark has its own robot vacuum too. The best feature of this robot vacuum I like is the dual side cleaning brushes; you don't see that often and is a handy feature.
Check out Shark ION ROBOT 750 here on Amazon*
The Shark ION ROBOT 750 does support both Alexa and Google Home.
Here is a great video showing off the Alexa Voice Control for the Shark…
iRobot Roomba 981
Probably one of the very best robot vacuums you can get on the market today. The iRobot Roomba 980 can be controlled by Amazon Alexa and Google Voice Assistant.
Check the Roomba 981*
This is also one of the smartest of the bunch and maps the room. This is a big deal when cleaning multiple rooms; we cover more of multi-room cleaning with robot vacuums here.
Samsung POWERbot R9250
The great thing about the Samsung POWERbot R9250 is the amount of suction they put in this thing. Another neat feature you don't see much of is the point to clean. You just point to where you want it to clean, and it will go clean that area.
The Samsung POWERbot R9250* does work with Amazon Alexa and Google Assistant.
Check out the Samsung Powerbot review here
Neato Botvac D8
Last but not least is the Neato Botvac D8. I like Neato, when Roomba was becoming a household name, Neato came in and shook the robot vacuum world. I feel like they are a worthy competitor in this field.
The Neato Botvac D8* does work with Amazon Alexa and Google Assistant.
If you're stuck on trying to figure out what robot vacuum to buy then buy this one. It's a good vacuum with plenty of features at a fair price point.